Project Update on K Smith Wetland
Thursday, 02 February 2017
Project Plan:
This is a large low lying flood plain area and when completed will create close to 3 hectares of open water wetland and 0.75 hectares of riparian margin. The final design will encompass some islands and peninsulas in order to maximise edge length and create extra nesting habitat for birds. The wetland will be fed by springs located in the surrounding hills which will ensure a year round high quality water supply.
Project Update:
This project is essentially complete, with some further planting planned for the coming winter months, which will be funded by Fish and Game, Waikato Regional Council and the landowner. The area now also has an active predator control project up and running. The main species being captured to date are rats. This site already holds significant aggregations of mallards, black swan, shoveler and teal. During a site visit in spring, multiple broods of varying age classes were witnessed.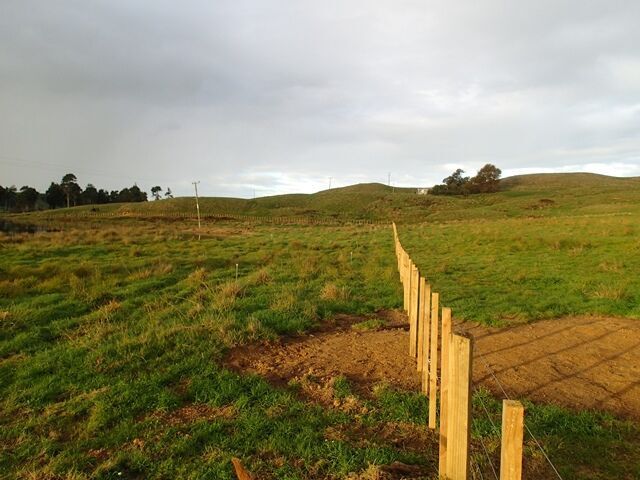 Photo 1: Installation of new fence line, showing generous riparian buffers
Photo 2: Wetland 50mm below capacity showing a great mix of open water, islands and emergent vegetation that waterfowl and indigenous wetland birds have found to their liking
Landowner Feedback:
Wetland is going well. Loads of bird life there and a good variety. My own favourite experience so far is seeing a group of 2 adult and 7 younger shags resting on these closer islands a number of times. I also like driving back to the farm and suddenly seeing a large wetland there, replacing the marginal grazing land. It's still a good surprise after more than a year of being there. My wife, likes the enjoyment and education our three kids get out of it and she likes seeing the baby ducks and swans when she drives past, but she also despises herself  for unexpectedly becoming the bird-watcher her mother is. Our 10 year old son likes that he gets to row his uncles duck boat on the wetland and he thinks it looks a lot nicer than the messy, weed infested area that was there previously. Both boys have enjoyed taking friends in the row boat on the wetland. Our daughter likes looking at all the swans and ducks and she likes rowing to the islands. We also like seeing a stoat up close in the predator traps. My father, enjoys having a large expanse of water to look at, so all up a great project, and it will only improve as the plantings grow.